Save energy cost and prolong your equipment life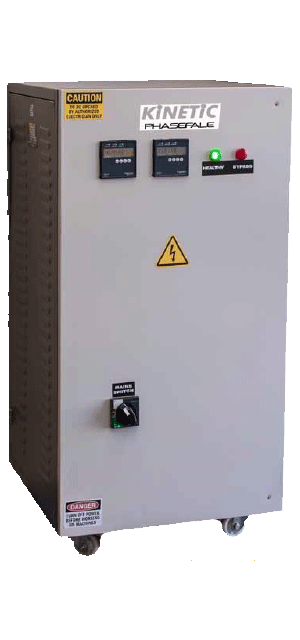 Kinetic Automatic Voltage Regulation (AVR) is a mature, efficient and cost-effective technological response to rising energy costs. Kinetic allows commercial and industrial enterprises to take greater control o their electrical consumption, power quality, energy cost and greenhouse emissions.
Kinetic Responds instantly to changes in power supply and demand. Managing each phase independently, the technology provides advanced control and regulation of the power delivered to plant and equipment.
Reduces electrical energy consumption & carbon emissions by 10% or more
Enhance lifespan and performance of equipment
Web-based "virtual instrument panel" as standard
Ensures quality and stable power at the set voltage
Built-n surge protection, fail safe
Front panel status & voltage readings
100A three-phase unit shown