About Phasefale Controls P\L
83 Taunton Drive Cheltenham, VIC 3192
Phasefale's product range includes control and monitoring equipment for the refrigeration industry and the heating, ventilating and air conditioning market. The products also find wider application in areas such as industrial, laboratory equipment, wineries, process food and areas where-ever temperature, pressure, humidity control and monitoring is required.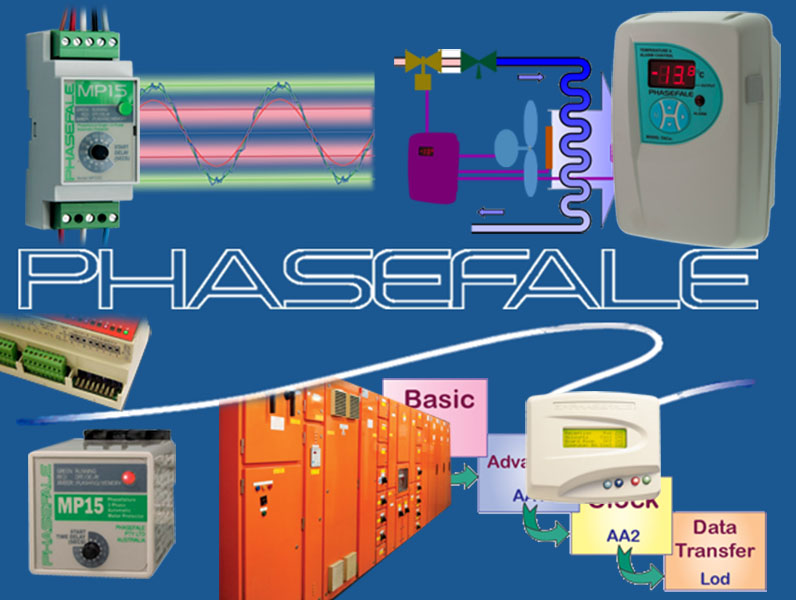 Phasefale began in 1970 as a business selling a motor protection relay for protection of refrigeration motors from phase failure [hence the distinctive company name and current MP15 control].
Phasefale has continued to grow and expand the product range to include many aspects of temperature, pressure and humidity control and monitoring.
The Presscon control system ( initially developed in 1992 and still improving and evolving today) with its Pressnet software is a network based system which encompasses all these features and more.
Phasefale maintains a high level of continual product development and Research and enjoys Approved Research Organization status.
By retaining profits and continually re-investing in capital and design equipment, Phasefale has a range of design , manufacturing and business equipment which allows it to operate most efficiently, and can truly claim to be a hi-tech business.